Educational opportunities for everyone
Miami Shores is served by the Miami-Dade public school system. Our official schools are Miami Shores Elementary School, Horace Mann Middle School, and Edison High School. In 2001, the community came together and led by the generosity of several members of the local medical community, proposed, approved, funded, and built Doctors Charter School, adjacent to Barry University. In addition to our public elementary school, excellent private schools caterto our younger students, including the Miami Shores Community Church School, the Miami Shores Presbyterian Church School, Saint Rose of Lima Church School,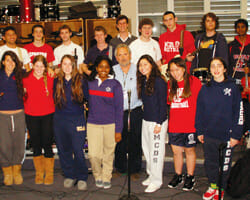 and three Montessori schools: North Miami, Von Wedel, and Miami Shores. Just outside of our village are several regionally acclaimed schools, including the Cushman School and Miami Country Day School.  Biscayne Park School and Ms. Claudia's Village Academy provide nursery, pre-school and tutoring options.
Barry University, situated within the boundaries of Miami Shores, was named one of "America's Best Colleges" by Forbes magazine.
Offering more than 100 bachelor's, master's, and doctoral degree programs, Barry University is the second-largest Catholic university in the Southeast, with nearly 9,000 students and more than 1,200 residing at the main campus.
Barry University invites Miami Shores' and area residents to enjoy their hometown university. At the School of Adult and Continuing Education (ACE), regional residents find programs designed especially for the adult learner, whether pursuing career advancement or broadening horizons. ACE offers bachelors and master's degrees, certificate programs, and non-credit professional advancement courses in fields including administration, health care, and public administration.
Local and regional residents are invited to a full schedule of fine arts and sporting events throughout the school year. The Department of Fine Arts produces first-rate plays, concerts, and art exhibits, while the championship-winning Barry Buccaneers field teams in baseball, basketball, golf, rowing, soccer, softball, tennis, and volleyball.