Miami Shores has two main shopping areas, the biggest being our downtown, known as Village Place, which extends along NE 2nd Avenue from 94th to 101st Streets. Recent improvements to the streetscape and several new or renovated buildings have positively improved the downtown experience. Dedicated parking has returned in front of the shops to add to a total of over 966 parking spaces. There are several pocket parks downtown as well.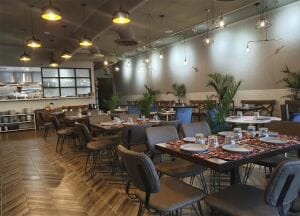 Amaranthine Mediterranean Bistro: prepares classic Greek lunches and dinners with neighboring cuisines complimenting the menu. 9801 NE Second Ave., 786-907-4924. http://amaranthinebistro.com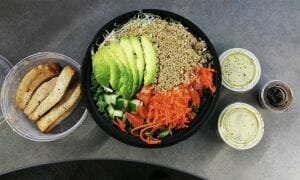 Carrot Express: Fresh and healthy Poke, Acai and Power Bowls, Wraps, Soups, entrée platters, spinach pie melts, stuffed sweet potatoes, burgers, desserts and extras. 9802 NE Second Ave., 786-362-6646. www.eastcarrotexpress.com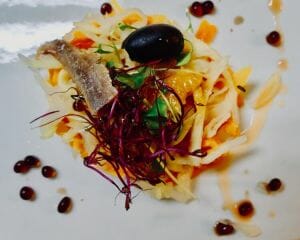 Cote Gourmet: an intimate, sophisticated French restaurant serving authentic cuisine. Please call and check their open days/times. 9999 NE Second Ave., 305-754-9012. www.cotegourmet.com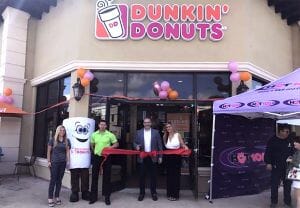 Dunkin' Donuts: Recognized throughout the U.S. this National chain serves, coffees, teas, specialty drinks, and soft beverages, plus donuts, sandwiches, bagels, wraps and more. 9545 NE Second Ave., 305-420-5641. www.dunkindonuts.com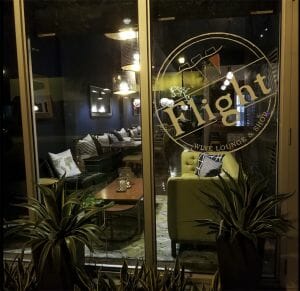 Flight Wine Lounge: a neighborhood wine + craft beer bar offering high-quality, moderately priced food + libation in a friendly and relaxing atmosphere. its unique wine list, with friendly + knowledgeable staff + a beautifully designed space all contributes to a memorable experience. 9711 NE Second Ave., 305-392-1277; www.flightwinelounge.com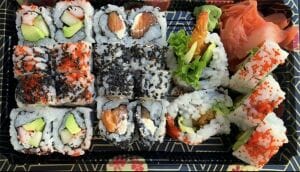 Iron Sushi: a sophisticated Japanese Sushi parlor open for lunch and dinner. Dine in or take out service. 9432 NE Second Ave., 305-754-0311. www.ironsushi.com
Mama Jennie's Italian Restaurant & Pizzeria has been the go-to source for pizza, Italian specialties and delicious catering in the Miami Shores, Florida, area for over 40 years. We are a South Florida staple for family dining and affordable, delicious Italian catering. 11720  NE 2nd Ave., (305) 757-3627 www.mamajennies.com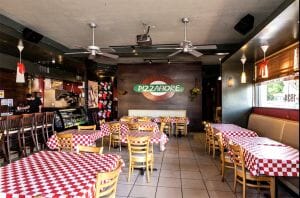 Pizza Fiore: Classic Italian family restaurant specializing in traditional pizzas, pastas, salads and desserts. 9540 NE Second Ave., 305-754-1924. www.pizzafioremiamishores.com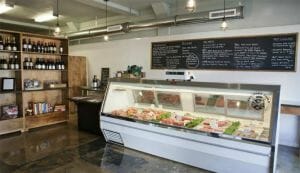 Proper Sausages: In addition to the gourmet sausages, the market also has many other meats and poultry from local sustainable farms as well as locally grown produce. Rounding out their inventory are carefully selected boutique wines, craft beers and a range of condiments to complement their products. 9722 NE Second Ave., 786-334-5734. www.propersausages.com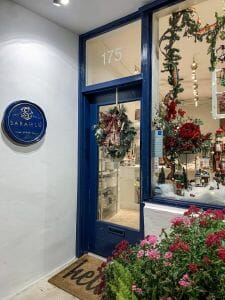 Sarahlu Confections was initially founded in 2011 by pastry chef Sarah Tafur in Santo Domingo, Dominican Republic. In February 2019, Sarahlu Confections opened its doors to the public in Miami Shores, FL. The studio specializes in wedding and custom cakes while offering a wide variety of desserts and pastries.
In addition to custom cakes and confections, Sarahlu Confections' menu offers ready-to-go cakes available for pickup or delivery every day, as well as small items and pastries such as macarons, cookies, brownies, croissants, cinnamon rolls, and more. 175 NE 96th St., (786) 562-8208. sarahluconfections.com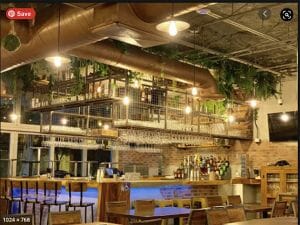 Sins Gastrobar: All seven deadly sins are man's true nature. The menu tempts the senses and involves the fusion of different ingredients from around the world in harmony with modern techniques and combined with the grill cooking using selected firewood. The unique service strategically paired dishes, wines, craft mixology and beers. 9835 NE Second Ave., 786-801-0955. www.ssingsgastrobar.com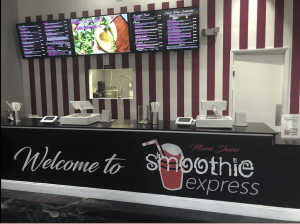 Smoothie Express: A family friendly, kid favorite mix of freshly made, casual and fast-food dining, both inside and on the patio. 786-534-8696. Smoothie Express is on Facebook.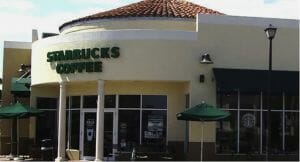 Starbucks Miami Shores: Everyones' ubiquitous favorite coffee shop hang-out featuring an original array of hot and iced beverage options, sweets, sandwiches and snacks. 9488 NE Second Ave., 305-754-5481. www.starbucks.com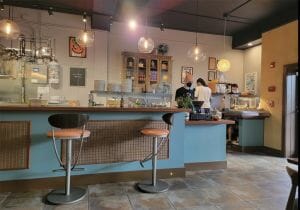 Tintas y Café: an intimate coffee and more restaurant with a bookstore vibe. Coffees and other beverages, sandwiches/tostadas, pastelitos, empanadas, croquetas, breakfast items, salads and desserts. 9840 NE Second Ave., 305-285-0101. www.tintaycafe.com;
Shops/Wares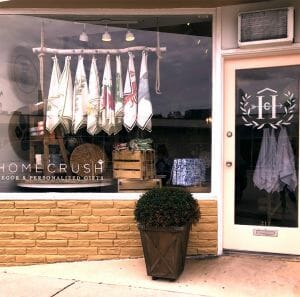 Home Crush: A North Carolina-Country collection of home decor to kitchen accessories, jewelry, baby gifts, and much more, Tantalizing for family, friends and your own home. 212 NE 98th St., 305-200-3711; www.homecrushstore.com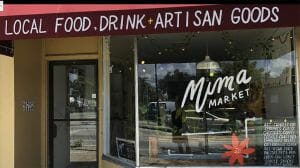 Mima Market: connects conscious customers with makers in + around Miami. Shop, meet, experience, and connect with the local artisan community providing foods, beverages, gifts and more. 9725 NE Second Ave., 305-751-4300. www.mimamarket.com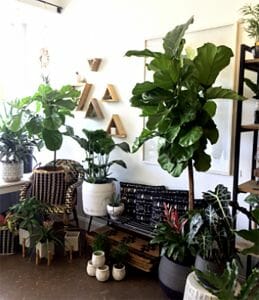 Pebble & Vine: the greenery shop offers a wide variety of easy-to-care for indoor plants and living arrangements. The knowledgeable staff helps guests select the right plant to enhance and beautify their living space, or present as a gift. 216 NE 98th St., 786-636-8664. www.wearepebbleandvine.com